For unto us a child is born, unto us a son is given: and the government shall be upon his shoulder: and his name shall be called Wonderful, Counselor, The Mighty ALEIM, The Everlasting Father, Omniscent One, The Prince of Peace. 
Of the increase of [his] government and peace [there shall be] no end, upon the throne of David, and upon his kingdom, to order it, and to establish it with judgment and with justice from henceforth even for ever. The zeal of the LORD of hosts will perform this.
Isaiah 9:6-7
HaSHAM IEUE
ײ = || is likewise UU
'And AlEIM said unto Moses, "אֶהְיֶה אֲשֶׁר אֶהְיֶה, ʾehyeh ʾašer ʾehyeh" I AM THAT I AM: and he said, Thus shalt thou say unto the children of Israel, I AM hath sent me unto you.' Exo 3:14 http://en.wikipedia.org/wiki/Hayah.
There's a 1st Adam, 2nd Adam, also; I just kinda prefer the E = person praising IEUE for giving; likewise receiving from IEUE; o'er the A because the Aleph = ox (hieroglyphic).
Ιησους in Greek: Yeshuo יֵשׁוּעַ and Yeshua יֵשׁוּעַ = jesus www.hebrew4christians.com/Names_of_G-d/Sinaticus/sinaticus.html
Ιι = Iota η = ε However, σ = ʃ= Hebrew sh, o' "shin" u = UaU, ς = O
Ιι = Iota
For verily I say unto you, Till heaven and earth pass, one jot or one tittle shall in no wise pass from the law, till all be fulfilled. Mat 5:18
 http://www.blueletterbible.org/Bible.cfm?b=Mat&c=5&v=18&t=KJV#18
iota (Peshitta NT 2 AD from the Greek) pšîṭtâ for "simple, common, straight, vulgate" http://www.peshitta.org/ http://en.wikipedia.org/wiki/Iotacism#Vowels_and_diphthongs_involved.
η = ε = Long E http://en.wikipedia.org/wiki/Eta%20http://en.wikipedia.org/wiki/Hebrew_alphabet.
σ =ʃ = Sh Hebrew "shin" שלוםʃaˈlom peace (http://en.wikipedia.org/wiki/%C6%A9_(IPA)
υ = "UaU" 'waw'
However, the phonics for "Shua" = 'salvation' or "sha" = 'deliverer'; "sho" = "to watch" or 'shepherd' with the A is Yiddish phonics; in Modern Hebrew ע = O = "Ayin" (o' "all seeing eye" hb) http://en.wikipedia.org/wiki/Ayin;
ʕ = O "Ayin" of Hebrew, Yiddish Phonics is more probable and not the ς = a Phonecian samekh, s.
Make sense?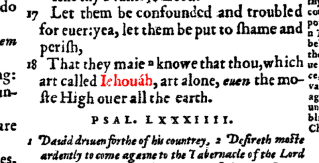 ~Geneva Bible
HaSHAM IEUE  ײ = || is likewise UU
ווּ = w (double U) is slang

Most consider the U= ו = "Vav" = וֹ or OV with the O being a jot; a hidden letter in YHVH "Yehovah."

(i can be o' U= "vav" or the oldest being "UaU").

W, The Relative ווּ= "that," "which," "who" is rarely used; hypothetically in the same category as "asher" that may destinate the "place," as well. "ehyeh ašer ehyeh" I AM THAT I AM; still surmising that the pronounciation for Iεuε is "yod" "hey" "vav" "hey" = "Yehweh" http://www.yehweh.org
 HaSHAM IEUE∫UO "Yehushuo" = Joshua; IEU∫O "Yehsho" for the son carries AB's name
http://en.wikipedia.org/wiki/Portal:Messianic_Judaism
http://en.wikipedia.org/wiki/Yeshua_(name)
ײ = || likewise UU HaSHAM IEUE
http://en.wikipedia.org/wiki/%D7%B2#Standard_Yiddish_orthography (yiddish o' yodth)
 O' Greek Ιησους = IEʃUO vs. Latin IESU = "Yeshu" means "May His name be obileterated"; not IEUE Saves; "Yeshua" (Yiddish) or IEUESHUO = "Yeshuo" (Obarish/Hebrew); the Hebrew letters O and A don't determine the gender like Latino language does; it just depends on the perception. http://en.wikipedia.org/wiki/%D7%99%D6%B5%D7%A9%D7%81%D7%95%D6%BC%D7%A2%D6%B7#Etymology_of_names
 http://en.wikipedia.org/wiki/Romanization_of_Hebrew
http://jewishencyclopedia.com/
History of the Septuagint: 
" The Septuagint is the basis for the Old Latin, Slavonic, Syriac, Old Armenian, Old Georgian and Coptic versions of the Christian Old Testament. 
Language
Some sections of the Septuagint may show Semiticisms, or idioms and phrases based on Semitic languages like Hebrew and Aramaic.[22] Other books, such as the Daniel and Proverbs, show Greek influence more strongly.[8] Jewish Koine Greek exists primarily a category of literature, or cultural category, but apart from some distinctive religious vocabulary is not distinct from other varieties of Koine Greek to be counted a separate dialect of Greek.
The Septuagint is also useful for elucidating pre-Masoretic Hebrew: many proper nouns are spelled out with Greek vowels in the LXX, while contemporary Hebrew texts lacked vowel pointing.[23] One must, however, evaluate such evidence with caution since it is extremely unlikely that all ancient Hebrew sounds had precise Greek equivalents.[24"